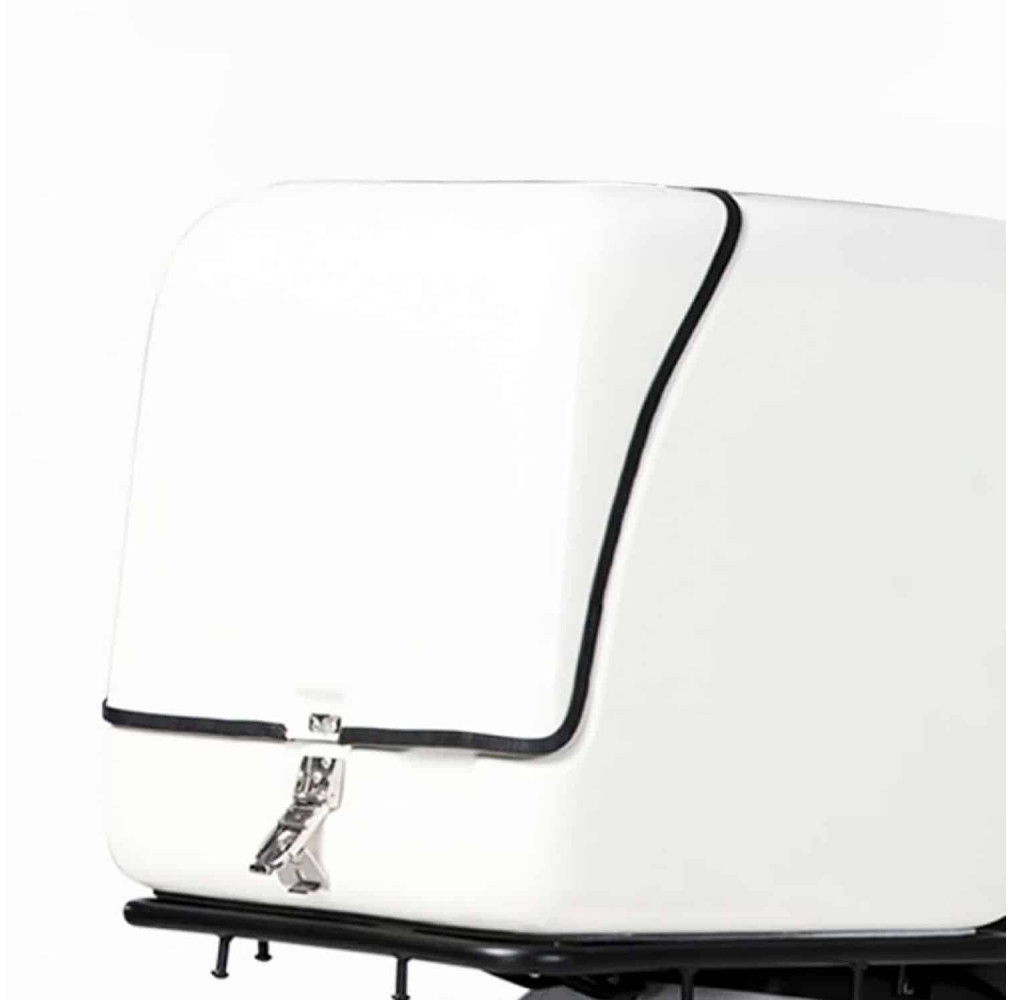  
Top case IVA S5 delivery
This 113-liter IVA Top Case has a large capacity. It is an ideal accessory to ensure your deliveries with the S5 Delivery.
Very well designed, the official Top Case of the IVA S5 delivery electric scooter has an internal capacity of 113 liters. It is ready to make your food deliveries: it is insulated and has a shelf. Thanks to its door seal, it is also waterproof. It locks and its hinges are made of stainless steel.
Characteristics :
- Resistant structure in fiber-reinforced plastic.
- Stainless steel hinges
- Key lock
- Internal dimensions 490 x 460 x 500 mm (LxWxH)
- External dimensions of 510 x 505 x 560 mm (LxWxH)
- Weight 8.8 kg
- Internal volume of 113 liters (0.15m3)
- Layout: a shelf
- Isothermal and waterproof seal: yes